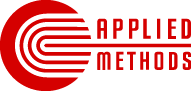 Strategy. Transformation. Success.
Empowering an educational company with digital transformation solutions
About the company
Fluently is a fast-growing company that provides educational services by pairing students with private tutors. With the help of Applied Methods, Fluently has grown from a local language school to the global online platform.
Almost 75,000 users have successfully found the perfect teachers to study both in person and online. Fluently has 15,000 registered experts in 15 different subjects including English, German, and Chinese. Currently, more than 70 people are working on building a global online tutoring marketplace with the headquarter in Berlin.
Challenge
As a local language school with 15 employees and ambitious investors, Fluently needed to perform a complete digital transformation of their services and business processes. The ultimate goal was to transform the local language school into the online tutoring platform that would meet the needs of students and teachers worldwide.
Product & Solutions
Together with Fluently, Applied Methods:
conducted in-depth customer surveys to identify requirements and pain points
developed, prototyped, and launched an integrated tutoring platform
developed portal for internal business communications
automated customer interaction and business processes
increased customer loyalty using marketing automation and CRM integration
Results
Fluently strengthened the relationships with customers and partners by spreading their educational services online and increasing internal operational efficiencies. They successfully improved customer experience making language learning more convenient, personal, and interactive.
Request a free consultation